Paver Chain For Vogele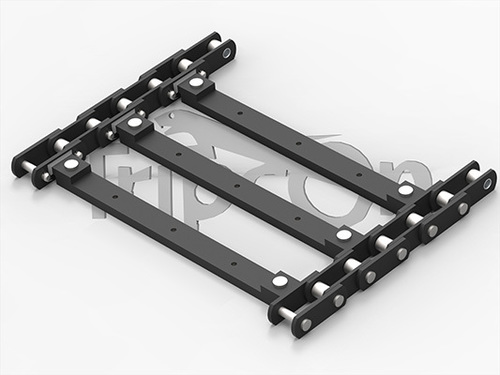 Paver Chain For Vogele
Product Description
Tripcon Engineering Pvt. Ltd., a 1980 formed manufacturing company fabricates Paver Chain for Vogele in mild steel, stainless steel and iron. This chain is developed in large quantity, to be used for paver finishers. The size of the standard chain is 80 mm, customers can get it in custom size as well. Customers can select the center distance between 2 parallel chains, from a range that encompasses 560, 510, 500 and 540 mm. This center distance can also be customized.
Our engineers and technicians develop the paver chain for Vogele in quality that satisfies the customer demands regarding easy installation, trouble free operations and easy maintenance.
Key Points:
1) We make available paver chain for Vogele in many sizes.
2) Customers can get the delivery of this component in desired quantity as per their requirement.
3) The customers can not doubt on the finish of the components we supply.
4) These components are developed and finished with precision.
SPECIFICATION
| | |
| --- | --- |
| Brand | Tripcon Engineering |
| Material | Stainless Steel, Mild Steel, Iron |
| Surface Treatment | Polished |
| Usage/ Application | Industrial |
| Lubrication Method | Oiling |
| Finish | Smooth Finish |