Conveyor Elevator Chain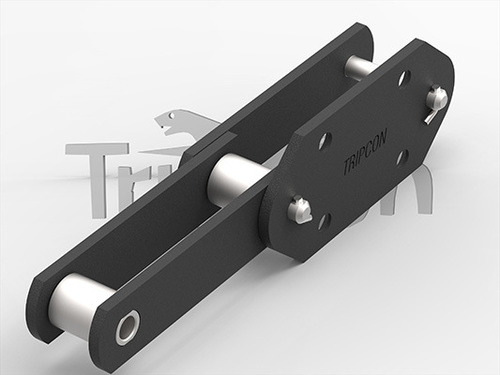 Conveyor Elevator Chain
Product Description
Conveyor elevator chain offered by Tripcon Engineering Pvt. Ltd. is an essential component that is integrated in the designing for producing long lasting and hard wearing chain. Our company has more than 35 years of experience in manufacturing this kind of chain in accordance with the top quality standards. We can meet the distinctive requirements of clients by supplying a range in different styles of attachments. The material we use in the production are heat treated so that the resultant chain can resist high abrasion and have a longer life. The conveyor elevator chain provided is durable, strong and gives optimum output to the equipment.
Key Points of Mild steel Conveyor Elevator Chain :
The chain is designed to be assembled with ease.
It can be used in corrosive conditions as well.
We can modify the material and design of the conveyor elevator chain.
SPECIFICATION
| | |
| --- | --- |
| Usage/Application | Industrial |
| Brand | Tripcon Engineering |
| Length of Chain | 5 Meter |
| Material | Mild Steel, Iron, Stainless Steel |
| Roller Diameter (mm) | 30-40 (mm), 40-50 (mm), >50 (mm) |
| Finish | Smooth Finish |