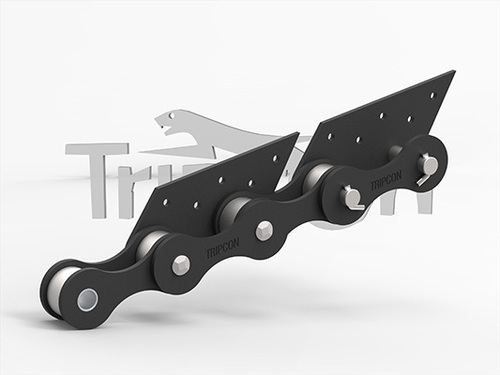 Special Purpose Conveyor Chain
Product Description
Tripcon Engineering Pvt. Ltd. is a knowledgeable and experienced fabricator of Special Purpose Conveyor Chain and other kinds of conveyor chains. Our 1980 established company basically supplies these conveyor chains to conveyor system producers and service providers. We can provide an apt chain for the usage environment. The size, material and other specifications of chain vary. This particular special purpose conveyor chain in display can handle several goods and mechanism in several fields. The major components of this special purpose conveyor chain are bushes, pins and plates. This is created with a motive to encourage smoother operations.

Key Points:

1) For making the chain drives, attachments and connecting links are required.
2) Industry standards are followed in the designing and development of special purpose conveyor chain.
3) The customers can be assured of fixed dimensions and tensile strength.
4) These are high strength chains.